COMING SOON TO YOUR CITY!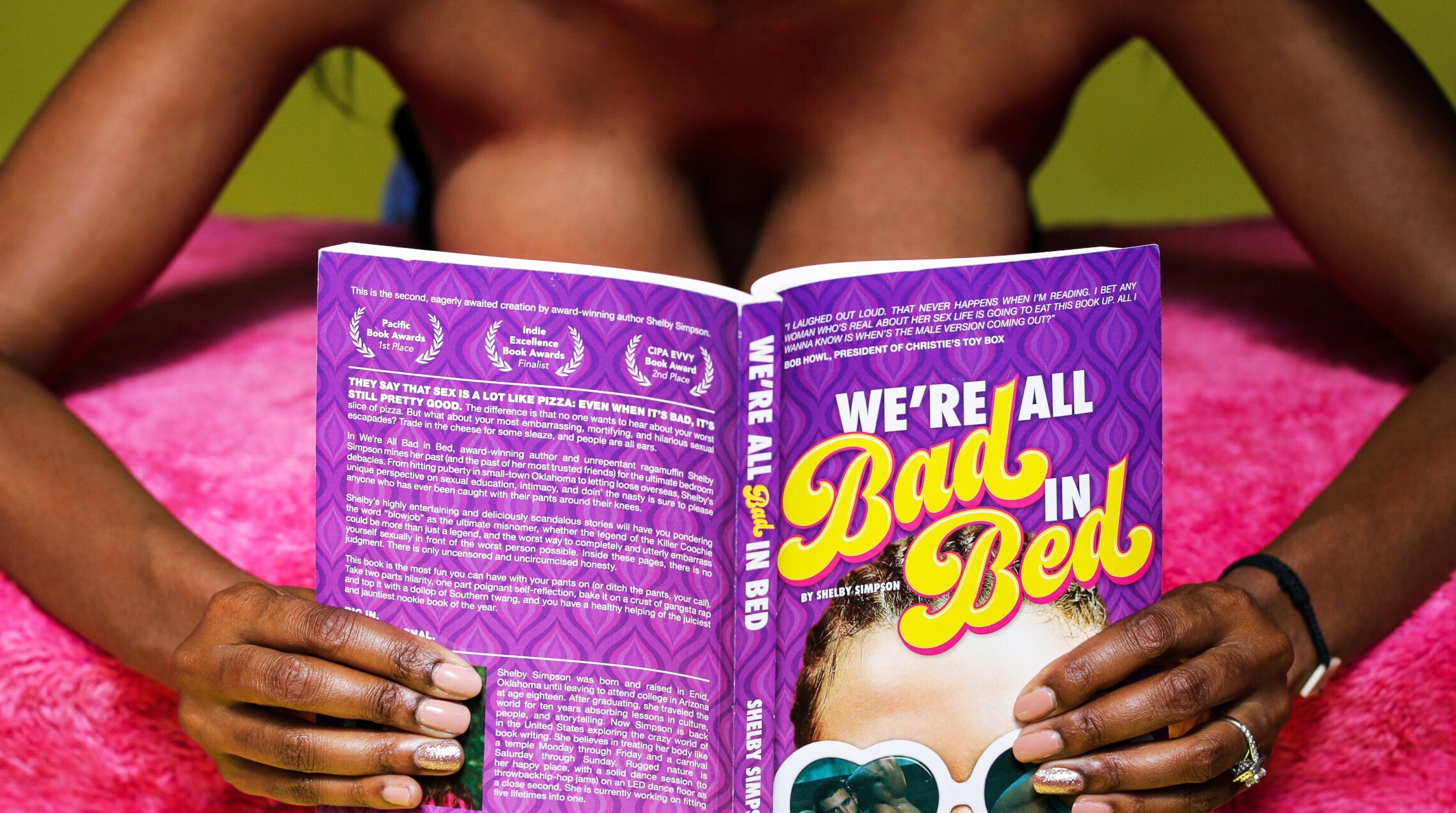 Award-winning author Shelby Simpson has taken her no-holds-barred, grandma-panties-and-all, walk-of-no-shame book, "We're All Bad In Bed," and adapted it for the stage. Throw yourself into the boozy and non-judgemental atmosphere where audience members are encouraged to blush, laugh so hard they snot, sing along with the raunchiest rap the 90s had to offer, and punch their best friend on the shoulder because oh my god, Stacy, you know you did that EXACT thing with that guy you picked up at the bar last week. You are SUCH a freaknut.
Let's talk about sex!
Get ready to get teabagged square in the face with a sweaty sloppy combo of comedy, dance, and 90s rap, 'cause the Bad In Bed LIVE cast is on fire and coming for you. ⠀
Contact Us
Want Bad in Bed LIVE to come to your city? Do you have a question or a story to share with Shelby?